Web Summer Camp: Introducing Agency Day!
Among exciting topics in the world of tech plus all the sun and fun our Web Summer Camp offers, we're delighted to announce one of the novelties for this year - Agency Day!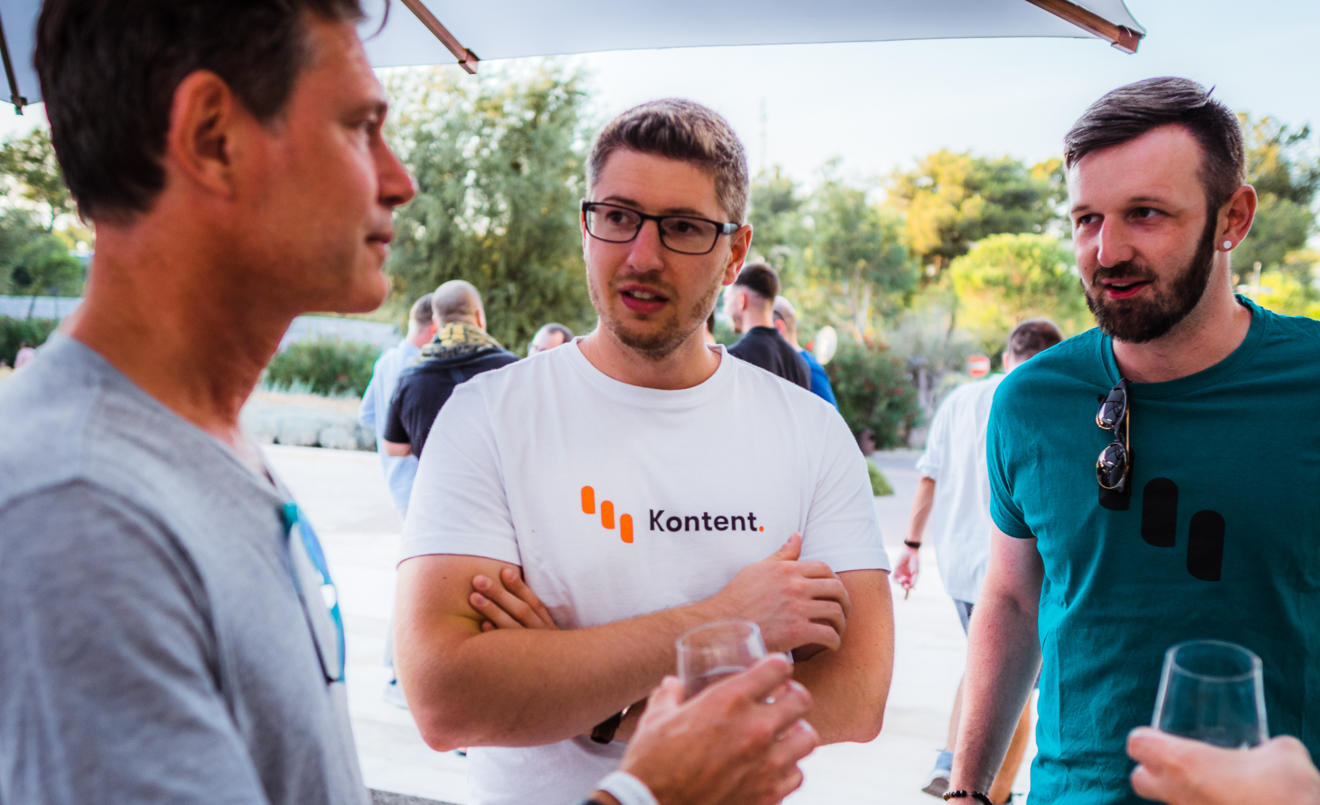 Held on September 1 as part of the Tech Forum track, Agency Day presents an exciting addition to the developer and design-focused part of Web Summer Camp. Its program is primarily aimed at founders, directors, and company owners who will share their experiences and challenges in running a successful business, sparking deep conversations, knowledge exchange and new business ideas among participants.

Part lecture-based, part round-table discussion, we hope that this unique format will provide actionable advice and insight for your business.
"As owners and founders ourselves, we take great pride in running a sustainable, people-first business. With this year being very challenging for businesses, besides focusing on development and design, we also wanted to put additional focus on topics that can help both young and mature businesses navigate their markets. And what better way than sharing live experiences of people who built and scaled their companies globally.", said Igor Vrdoljak, Netgen's Co-founder and Director.
Agency Day highlights include:
ALEXANDER CELIE (EOS Coach, Netherlands) - Master your agency with EOS®
Entrepreneurial Operating System®, is a complete set of simple concepts and practical tools that have already helped thousands of entrepreneurs around the world. Alexander, a veteran with 500+ leadership sessions, has elevated a hundred businesses across Europe from good to great. As an expert EOS® implementer, he is going to guide you through this revolutionary methodology.
KONRAD SKIBINSKI (Primetric, Poland) - Metrics that Matter: Improve operational excellence in analyzing & planning company finances
During the workshop, Konrad will dive into the profound influence of the Maturity Score Index, a comprehensive 5-level scale evaluating operational excellence across 60+ indicators and intricate processes, to help you identify and rank your key operational processes to impact company profitability.

DANIEL ACKERMANN (Degordian, Croatia) - Navigating the Lifecycle: Key Stages of Agency Maturity and Growth
CEO and founder of Degordian will share his experiences learned from scaling the company to an entire system made up of four successful entities - Degordian, Bornfight, Determ, and Stethoscope - now employing 300+ people.
DINA RUKAVINA (Happening, Croatia) - Keeping Ahead of HR Trends and Disruptions
Happening's Head of People & Culture will provide insight on some of the latest setbacks and concerns in employee engagement and retention, while putting an emphasis on "quiet quitting" and attracting new talents. Additionally, the talk will tackle challenges in scaling HR processes to accommodate company growth and organizational needs, while retaining company culture constancy.
SVEN MARUŠIĆ (Endava, UK) - Beyond the Deal: Deep Dive Into a Post-merger Rollercoaster
In Beyond the Deal, Sven - who already made two exits, one with his own business consulting company InfoCumulus, another one as managing partner in Five, a leading digital agency - will share what it takes to stay afloat, optimally operational and wonderfully effective in the post-merger process.
RON BRUMBARGER (Apprentice University, USA) - From Projects to Lasting Relationships: Building Trust With Clients in Digital Design & Development
Ron is President at Apprentice University where he gets to mentor and teach the tomorrow's leaders. By applying ideation, creative problem solving, and design thinking to all processes, he continues to perfect the work and the quality of students life every day. In this interactive workshop, Ron will provide an overview of this mindset and an implementation guidebook for agencies looking to create and benefit from deeper client relationships.

Please note that we're trying to provide a more intimate environment for sharing ideas and the seating will be limited. So, don't wait, grab your tickets and sign up for Agency Day by selecting the Tech forum full ticket when purchasing.

Check out the full Agency Day program (September 1, Tech Forum track).

... and join us on Web Summer Camp!