Why Camp? Your Top 6 Reasons to Visit Web Summer Camp
We know you know that Summer Camp is a great place for developers. If you're a web developer or professional looking for a unique conference during the summer, you should look no further than Web Summer Camp.
However, this year's offbeat edition offers a lot more. We've changed locations to a beautiful, culture rich venue, tried hard to come up with new ideas and formats to expand the event's scope, helping tech businesses navigate challenging scenarios, while staying true to our developer focus.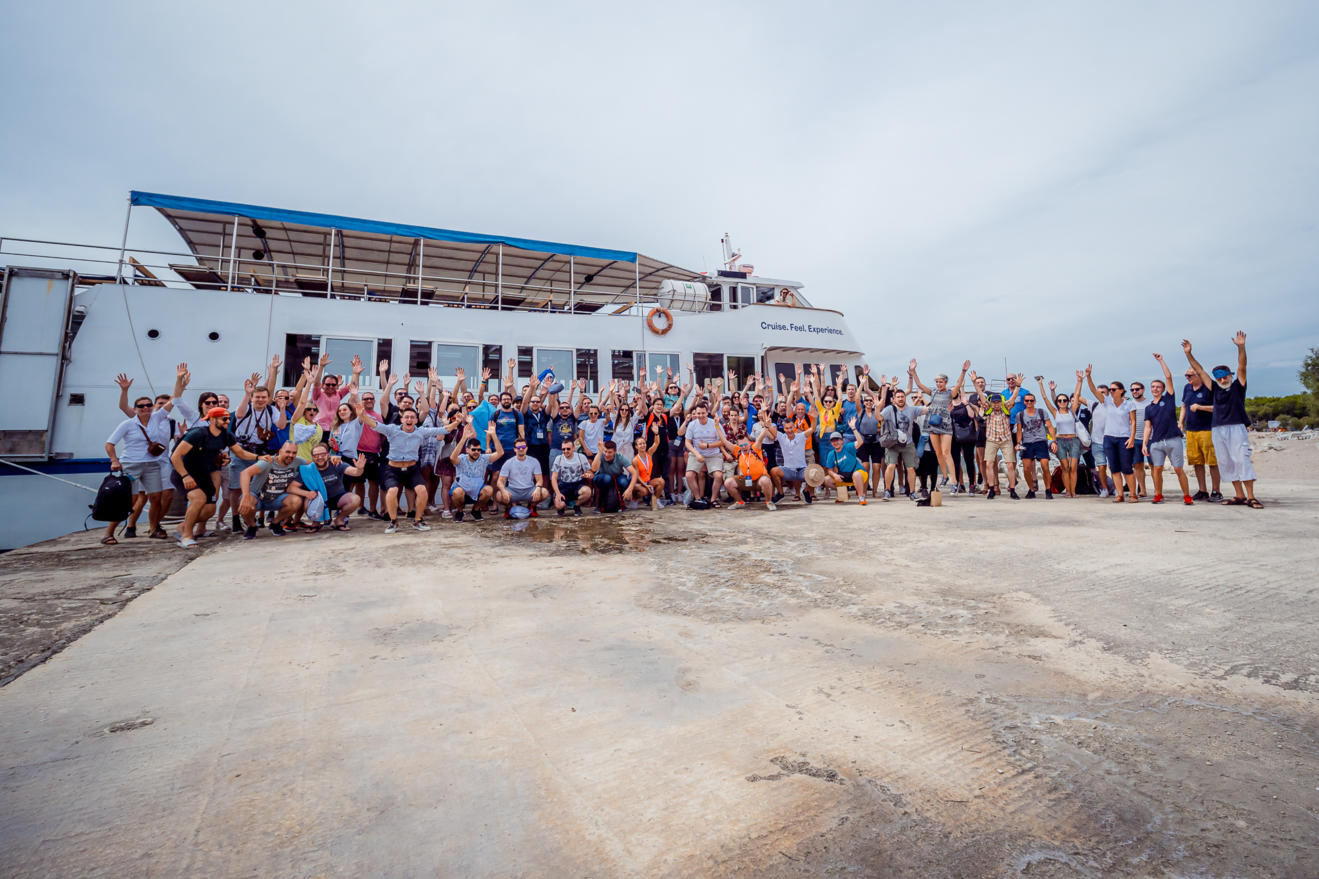 Web Summer Camp promises to be our best to-date combination of productivity and learning in web development and technology, combined with the business and market trends insight from leading experts and entrepreneurs.

Without further ado, here are the top 6 reasons to join us in charming Opatija.
1. Hands-on Workshops and Tech Forum
As always, this is the core of Web Summer Camp. With 2 days and 60 hours of hands-on workshops we make sure you leave the Camp with new skills and knowledge that helps you in your everyday work.
Enhance your skills and knowledge with hands-on workshops led by experts in web design and development. From UX to JavaScript, PHP, and Symfony, these workshops will take your expertise to the next level. Alonsgide it, the Tech Forum will feature topics and roundtable discussions on key business trends in the web industry. Check out the entire program right here.
2. Dedicated sessions on Artificial Intelligence
We know, we know, everyone is talking about artificial intelligence. At Web Summer Camp we're going to be talking about AI 2x as much! With three dedicated topics, we plan to tackle this game changing technology from different perspectives.
We have Ondrej Polesny (Kontent.ai) discussing "AI in Content Management" while our very on AI enthusiast Dennis Oswald will combine AI and creativity in his "A Designer's Journey Into the Future" - explaining how working with AI can elevate your design skills and offering a breakdown of the best available tools.
3. A new, gorgeous location
Opatija, known as the "Pearl of the Adriatic," offers a stunning backdrop for the conference. Explore the town's rich history, magnificent villas, and picturesque locations like Villa Angiolina and its beautiful park. Learn more about Opatija.
4. Don't call it networking
What's better than hanging out with new people and discussing the tech you're passionate about while enjoying the summer in Croatia? Connect with like-minded professionals (also very cool peeps) and industry leaders, forge valuable connections that can shape your career and last a lifetime.
Also, don't just trust our word for it, here is what they have to say.
5. A stacked Conference Day
A full on keynote lecture day, this year's Conference Day will feature industry experts delving into cutting-edge web topics. From web architecture and design to the fascinating world of AI, it is a must-attend for professionals and enthusiasts seeking to stay at the forefront of the ever-evolving digital landscape.
You'll be able to listen to top experts on the hottest topics in web architecture, artificial intelligence, design and much more. Alongside engaging topics, the "Unconference" session, will include the opportunity for any conference attendee to surprise us with an additional topic or lecture on the spot.
Yeah, you heard us right. If you come to Web Summer Camp, you will have an audience and a forum to present your own topic, as long as it covers a relevant tech theme. This interactive setup fosters an inclusive environment for knowledge exchange and lets you take the stage.
6. From business to pleasure
Among exciting topics in the world of tech plus all the sun and fun our Web Summer Camp offers, we're delighted to announce one of the novelties for this year - Agency Day!
As part of the Tech Forum track, Agency Day will add even more valuable insights for founders, directors, and business owners, covering the hottest topics in finance, business data analysis, growth, acquisitions and HR. Learn from live experiences of successful entrepreneurs as they share their challenges and strategies for running a sustainable business.
Then, while you're busy attending workshops and conferences, your companions can enjoy a dedicated program with captivating tours of Opatija, Rijeka, Kastav, and Veprinac. It's a perfect way for them to have their own adventure while you focus on professional growth.
Last but not least, we'll have a big boat. Unwind and soak in the Mediterranean vibe with a well-deserved boat trip through the beautiful Kvarner Bay. Enjoy the sights, sounds, and cuisine while networking with fellow attendees during the closing day of Web Summer Camp.
You can tell we're super excited for this year's edition of the conference, which we're hoping to be an extraordinary experience that blends education, inspiration, and enjoyment.
Join us for one of the web industry's most unique conferences. Learn, grow, and have fun. Mark your calendars for August 31 - September 2 and see you at Web Summer Camp 23!
Get your tickets right here.