Conference Day: The Future of Web Architecture, Design, & AI
This year's Conference Day will feature industry experts delving into various cutting-edge web topics.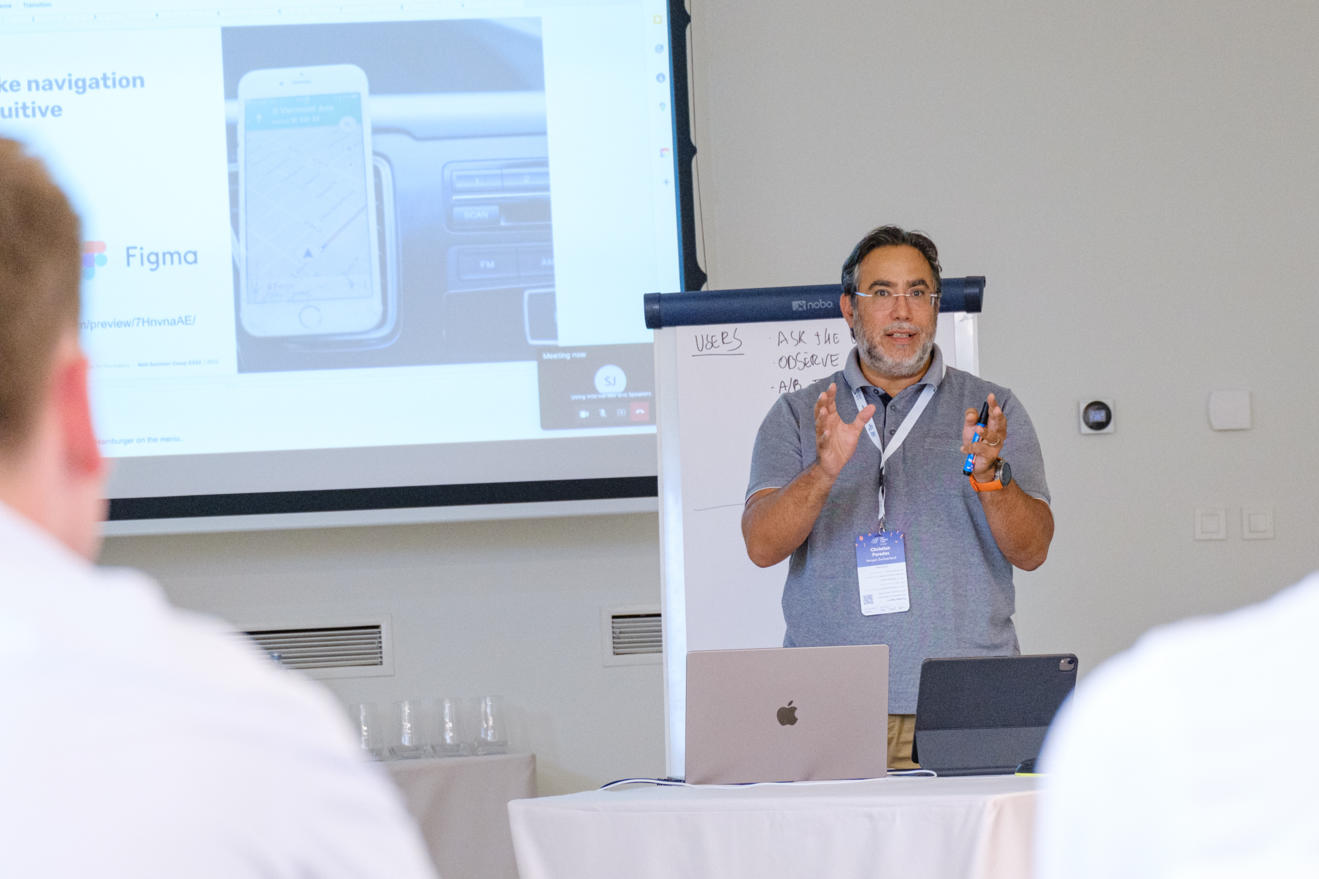 From web architecture and design to the fascinating world of AI, it is a must-attend for professionals and enthusiasts seeking to stay at the forefront of the ever-evolving digital landscape.
Here are some of the highlights and topic sets:
UX & Design
Declarative Design by Jeremy Keith (Clearleft, UK)
Jeremy Keith will explore the realm of declarative design, a powerful approach that emphasizes describing the desired outcomes rather than the step-by-step process. Attendees can expect to gain insights into this innovative paradigm that is shaping the future of web development.
Web Architecture
The Promise and Peril of Scriptable Software by Deane Barker (Optimizely, USA)
Scriptable software has opened new doors for developers, but it also comes with its set of challenges. Deane Barker will provide valuable insights into harnessing the potential of scriptable software while navigating its pitfalls.
Composability: The New Architect in Town by Harshil Agrawal (Contentful, Germany)
Harshil Agrawal will take the stage to discuss the rising concept of composability in web architecture. Attendees will gain a deep understanding of how this approach can drive efficiency, scalability, and adaptability in web systems.
Progressive Centralization: The Right Way(TM) to do Web3 by Bruno Škvorc (RMRK, Croatia)
As the world delves into the realms of Web3, Bruno Škvorc's talk will explore the concept of "Progressive Centralization." He will shed light on striking a balance between the decentralized ethos while maintaining great user experience.
Artificial Intelligence
AI & Creativity: A Designer's Journey Into the Future by Dennis Oswald (Netgen Switzerland)
Dennis will take the audience on an inspiring journey, uncovering the incredible potential of AI in the realm of creativity. He will share his experiences and showcase how AI-driven tools can revolutionize the way designers approach their craft.

Townhall: Hosted by Janus Boye - we're keeping this bit of a surprise...
Unconference session
The excitement doesn't end with the main track! All participants will have the opportunity to present their own topics during the "ad-hoc" unconference session. This setup fosters an inclusive and interactive environment, encouraging attendees to share their ideas, experiences, and expertise. With an open forum for knowledge exchange, the un-conference track promises to be a dynamic and engaging experience.
And more.... check out the full Conference Day schedule right here.
CONFERENCE DAY TICKET INFO
You can purchase a 1-day ticket allowing you access to the Conference Day (Sept 2), but we highly recommend joining us for the entire conference and enjoy everything the Summer Camp has to offer during a 3-day stay.
See you at Conference Day!